Join us on Saturday 21st and Sunday 22nd January for your Training Camps LIVE experience.
Book Tickets
Our camps have been hugely successful over the past 10 years and we are delighted to be able to showcase why we think so many runners enjoy the chance to learn from the experts and have some fun along the way.
So come and join in or just sit and listen. We have some of the best practitioners in their field as well as inspirational stories for you to enjoy. Training tips, strength and conditioning, nutrition and injury prevention will all be covered. Each session will give you a great insight in to what our camps can offer and you may just pick up a gem to take away.
Check our timetable below, we'll have limited numbers for each talk so advise you turn up a few minutes before your chosen talk to guarantee a seat. Places will be available on a first come first served basis on the day.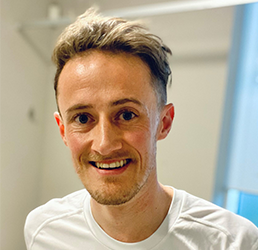 Chris Bramah
Physiotherapist and owner of Extra Mile Health
Researcher in Running Biomechanics. Chris is a physiotherapist specialising in running injuries and biomechanics. Over the last 10 years he has worked in track and field for British Athletics and Team GB, supporting their endurance athletes throughout numerous championships and training camps. Chris has a PhD in running biomechanics and has published multiple articles on running injuries and the biomechanics of running. He regularly speaks at national and international events and is passionate about all thing's injury prevention, running form and performance.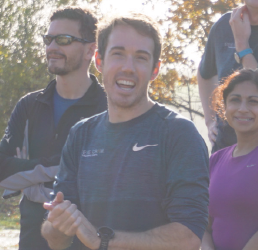 Lewis Moses
New Levels Coaching Founder
British Middle Distance Runner and Qualified Athletics Coach, Lewis set-up New Levels Coaching, an online coaching platform, with an aim to help runners find rheir true running potential. Lewis graduated from Loughborough University and it was during this time he became an International Athlete as well as a Qualified Coach. Lewis went on to become an Elite Sport Tutor and Mentor for GB's leading Junior athletes before setting up his online coaching business.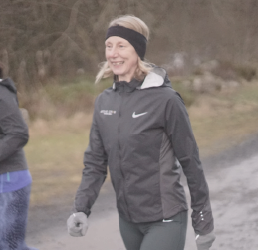 Louise Sutton
Head of Sport and Exercise Nutrition, Leeds Beckett University
With a background in clinical dietetics Louise has a particular interest in the practical application of sport dietetics in elite and extreme environments. She has advised many elite sports professionals from a range of sports, both Olympic and Professional, including athletics, cricket, cycling, football and rugby. She currently leads the provision to the National Race Walking Squad based in Leeds.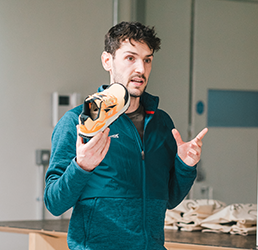 Nick Hardy
Tech Expert
A self-confessed Shoe Geek. Having spent the last 13 years in the Running Industry Nick has often found himself at the centre of product launches, tech talks or PR days for major brands such as Saucony, Asics and most recently Altra. As for running experience he's tested shoes in races over distances from 400m on the track to 70km across the Yorkshire Dales and all things in between.
Pairing this love of running shoes with his Degree in Sports Performance & Conditioning he's able to guide us through the in's and out's of the industry jargon, translate the acronyms and guide you through what could work for you.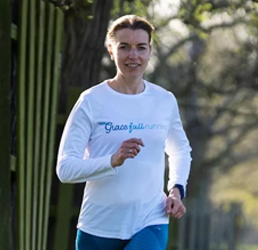 Becky Lyne
Gracefull Running
Becky is a former international 800m athlete acheiving medal success at the 2006 European Championships. Since retiring Becky has set-up Gracefull Running, a community and method which works to spread the word about how to run more as humans were designed to. As well as drawing on the priceless hands-on experience of being a professional athlete, Becky uses the scientific background gained from her Degree in Sport and Exercise Science from Loughborough University to shortcut through the confusion with the key guiding principles that form the GRACE-full Method.